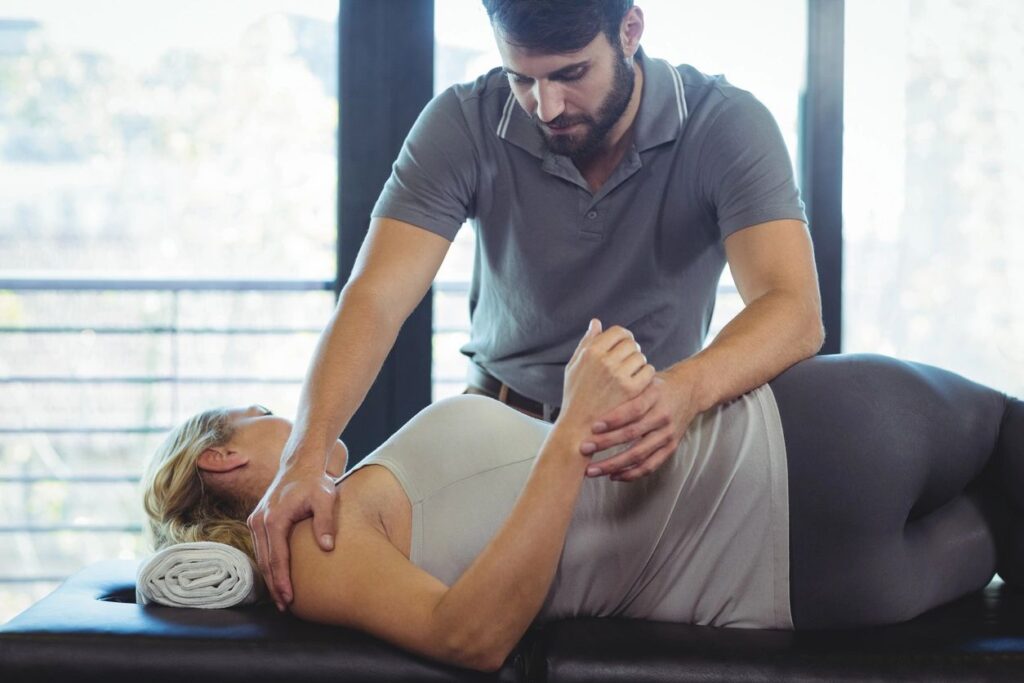 PT2Go is like no other.
We offer ONE on ONE physical therapy and wellness services in the clinic but can also come to you!
We now have THREE locations!
397 Little Neck Rd, Suite 100 Building 3300
Virginia Beach VA 23462
Our original Virginia Beach clinic is located inside Fitness 247. This facility is fully equipped to progress you through your rehab, regardless of the injury or surgery.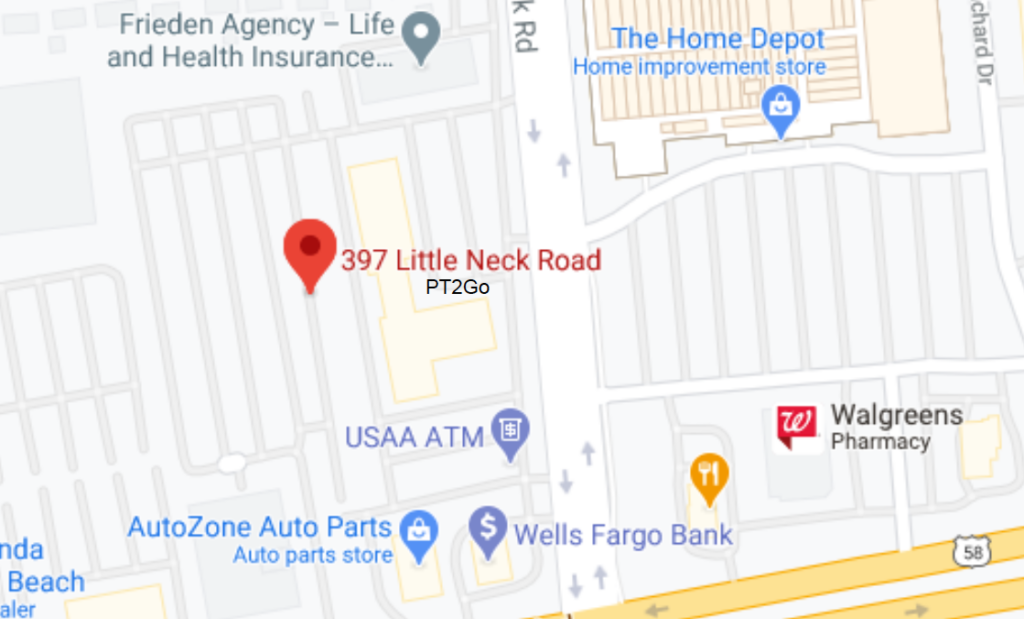 2101 West Great Neck Rd
Virginia Beach, VA 23451
Our new Virginia Beach location is within the premier Inlet Fitness Club right on the water! This fantastic facility has all the tools needed to progress your rehab and maintain an active life after!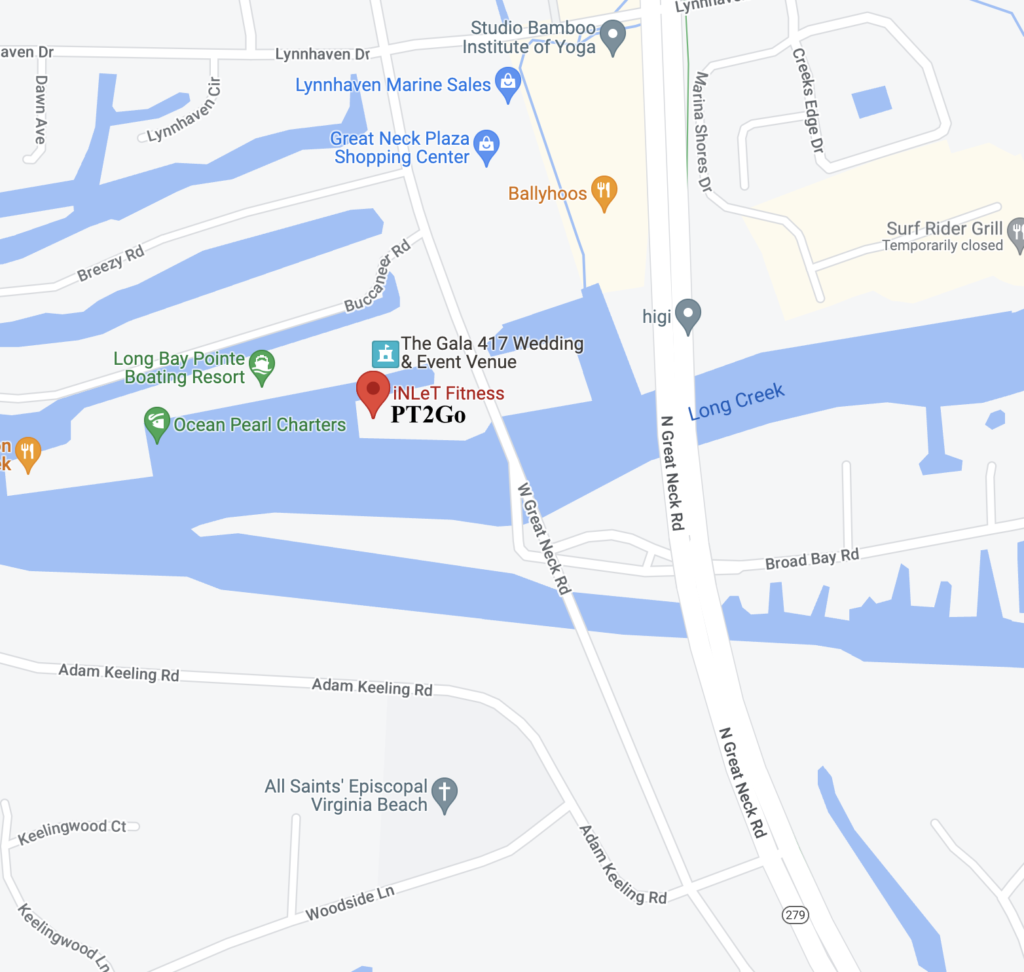 716 Caratoke Hwy Suite 2
Moyock, NC, 27958
Our Moyock clinic is on the right side of Caratoke Hwy going south in the Moyock Business Center. This clinic allows for individualized care to optimize your rehabilitation after an injury or surgery.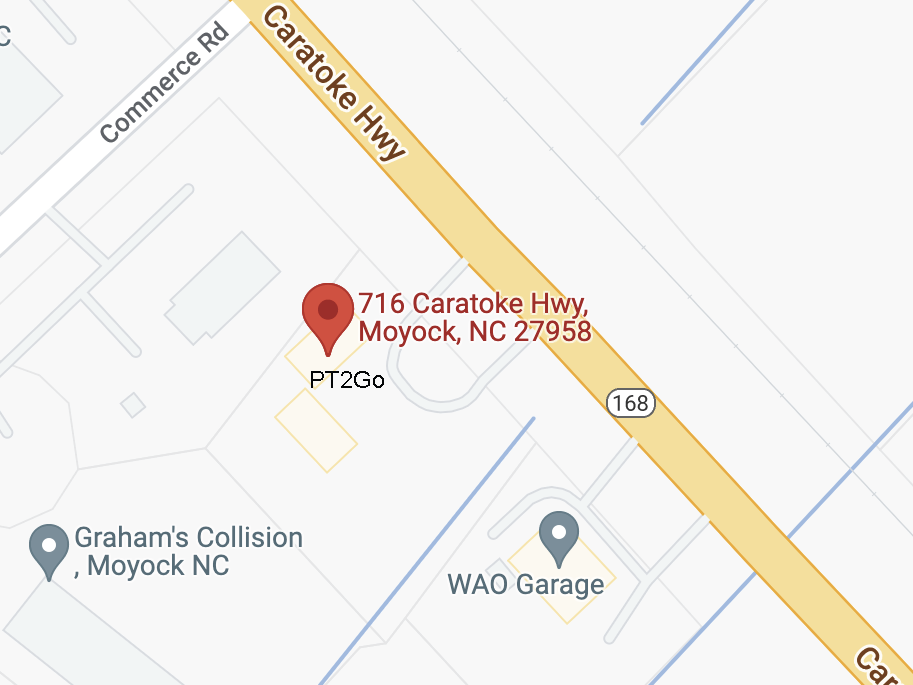 PT2Go puts YOU first, offering treatment at a location that best suits your schedule and rehab.