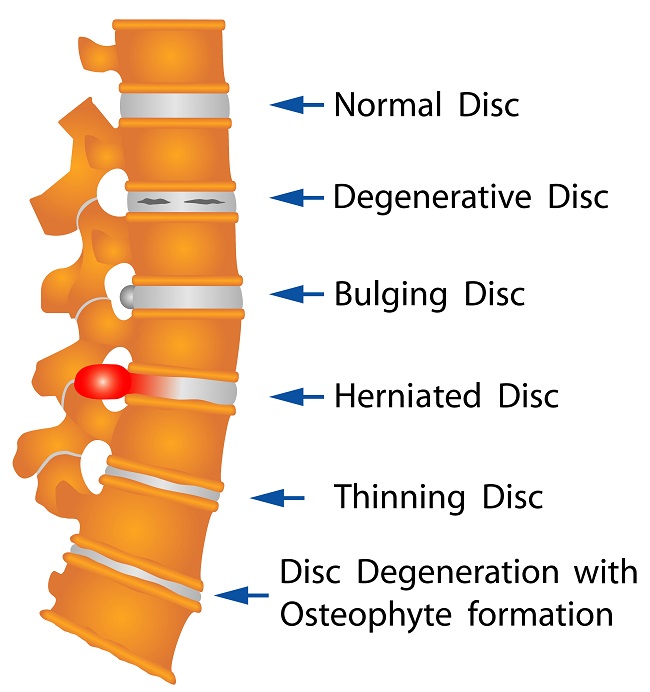 Your spine is vital to every day activities. The disks between each spinal segment allows for cushion and efficient movement of your spine. Sometimes components of the disks can become compromised. This can result in part of the disk "pushing out." Depending where this occurs, pain, loss of movement, and loss of sensation can occur.
How do you herniate a disk?
Combined bending, lifting, and twisting motion
Forceful bending of the spine
Staying in an awkward position for a long period of time
Fall
Traumatic accident
Can Physical Therapy treat a bulging or herniated disk?
YES!
Physical therapy can help push the disk back into place without surgery! It is IMPORTANT to be seen immediately after hurting your back. Without treatment, your body will compensate after an injury, causing more problems up and down the chain.
Call us today to schedule your appointment. No referral is needed and insurances are accepted!