Our Approach
What makes PT2Go different from other clinics? Simply put; we put you first and can work with your schedule to allow for optimal outcomes. You have the physical therapist's undivided attention, as we provide one on one treatment. Conducting our treatment in a setting other than a clinic does not limit us in what we can provide you, in fact, it allows for much more creativity and functionality. We can work with you in more practical settings, such as your home, work, or place of recreation. Our passion for providing successful outcomes and contributing to active lifestyles is what drives PT2Go.
Our Story
The idea of PT2Go was first thought of while the owner was obtaining his Doctorate at Old Dominion University and participating in Telehealth research studies to under-served and rural regions. The idea was expanded and put into action after requests to treat musical artists at a venue in Virginia Beach. He realized a growing need for patients traveling through or vacationing in the area. His experience in many different settings made him also understand the burden placed on the patient's and their families when injuries occurred in regards to making time to go to physical therapy. His experience working with local recreational, high school, and collegiate athletes and teams made him recognize the benefit of providing strength and conditioning consultation, injury prevention screening, and supervised exercise or personal training at their facility, practice field, or home gym. Lastly; as many physical therapists can concur, some insurance companies limit our ability to treat what needs to be treated effectively. Along with accepting major insurances, PT2Go provides low cash rates to those restricted by what insurance dictates. PT2Go is proud to serve the southeastern Virginia and northeastern North Carolina regions with in-person visits as well as all over the United States with Telehealth consultations.
Matthew T. Fiano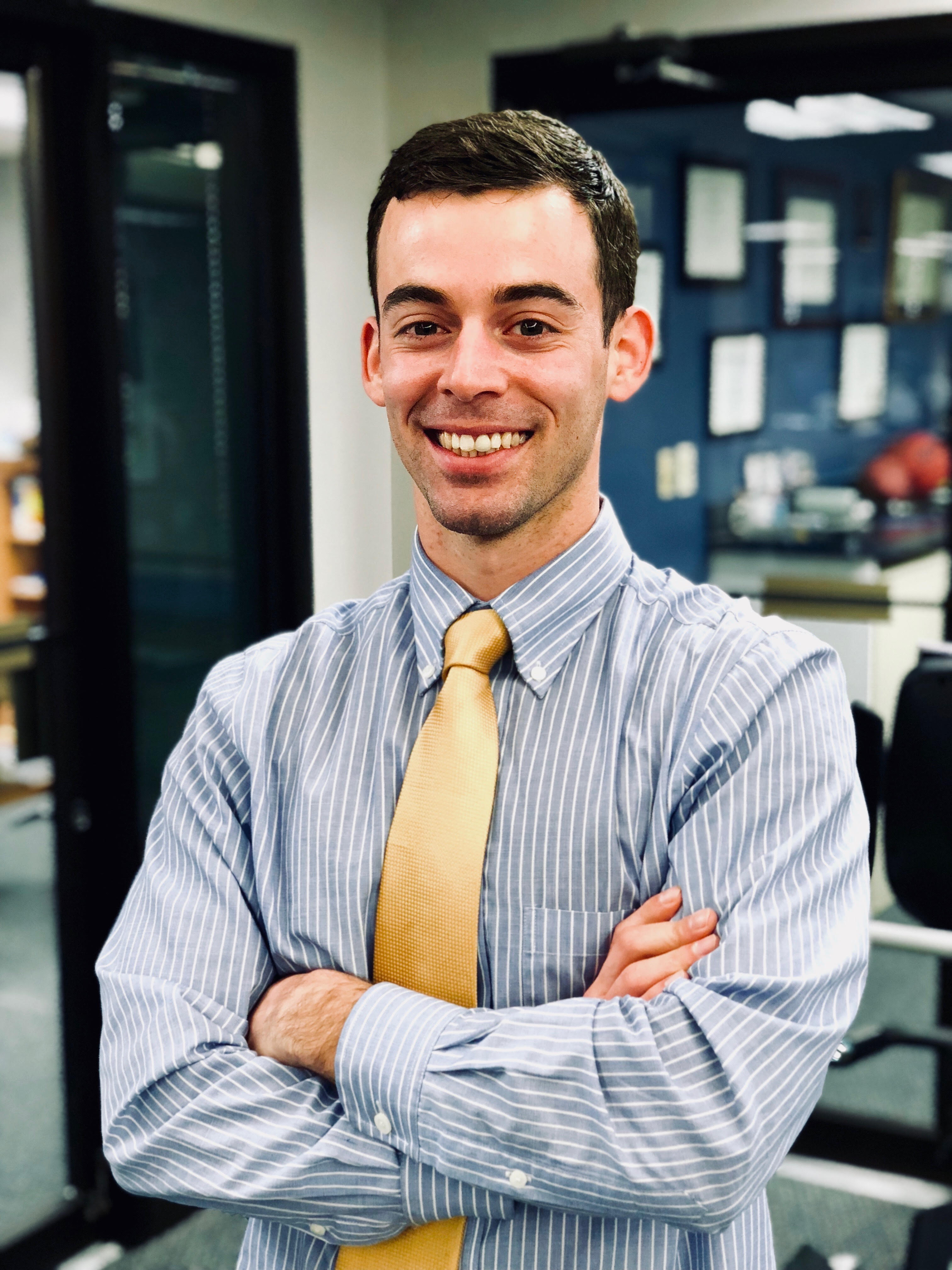 Matthew grew up in the Norfolk and Virginia Beach regions of Hampton Roads. He attended Kempsville High School, having the opportunity to play football along side future collegiate and NFL stars. Matthew has had his fair share of experience from the patient perspective, having multiple surgeries for shoulder, knee, and leg injuries. He almost lost both legs in two separate events, one with a football injury and another with a snowboarding accident. He knows the important role physical therapy can play on your overall well-being.
Matthew has always had a passion for how the body moves and works, spurring him to study exercise science at Old Dominion University for his undergraduate degree. He then continued his education, obtaining his Doctorate of Physical Therapy from Old Dominion University. Matthew worked in many different settings after school including nursing homes, acute care hospitals, and orthopedic outpatient clinics with high athlete volumes. He was fortunate enough to have experience in pediatrics, geriatrics, and neurological fields while in school. Matthew still continues to grow as a clinician, obtaining the following certifications:
American Board of Physical Therapy Specialties Board Certified Orthopedic Clinical Specialist
National Strength and Conditioning Association Certified Strength and Conditioning Specialist
American College of Sports Medicine Certified Personal Trainer
He also attends continuing education courses every year in order to stay up to date with treatment strategies, surgical protocols and techniques, and clinical evaluation techniques. Matthew resides in Virginia Beach and loves spending time with his family, friends, his beautiful wife, and fun loving dog, Charlie.
---
Interested in our services or have more questions?
Give us a call or shoot us an email anytime! We look forward to working with you and achieving your goals.